Croatia is the latest EU-Schengen member to introduce temporary border checks, attributing the move to an increase in migrants attempting to cross into the country from neighboring states.
Croatia finally joined the EU's border-free Schengen zone at the beginning of this year, allowing free travel for goods and people with permission to move around the EU. But now, less than a year later, the country has decided to apply for temporary checks at its border. According to the country's authorities, the decision is due to an increase in the number of migrants trying to cross without papers from the so-called 'Balkan route'.
In addition to increased controls, Croatia is also planning to open up a camp for registration and processing of incoming migrants. Many migrants are arriving in the country from neighboring Bosnia. The head of one community near that border, Perica Matijevic, told the French news agency Agence France Presse (AFP) that people in the area were tired of seeing so many migrants pass through their area.
Also read: 'Syria has become better than Bulgaria', migrants speak about conditions in camp
"People ask themselves what kind of fence could stop these people who passed so many frontiers and countries," Matijevic explained. The area around the border with Bosnia is rural and sparsely populated. Some locals have complained that the migrants, who are mostly young men, steal from them as they pass through their village.
'One should feel safe in his own house'
"One should feel safe in his own house but migrants pass through our yards…there were thefts, it's not pleasant," said a local student Sara Matijevic from a nearby village.
Another Croatian near the border with Slovenia said migrants were a regular feature in her area. She said she wasn't opposed to border controls.
Croatia has one of the EU's longest external land borders. NGOs and associations have repeatedly accused the Croatian authorities of operating brutal pushbacks at the border. Various media organizations have also gathered extensive evidence including videos and photos, of masked men pushing migrants back in the border areas. The Croatian authorities though repeatedly deny that pushbacks take place.
Also read: Serbian police detain almost 4,500 in raids
However, in 2021, after a cross-European media investigation presented video evidence, the Croatian government was forced to admit that migrants were being prevented from entering the country.
Migrants claim they were 'treated like animals' by Croatian police
One Afghan migrant, calling herself Atefa, told AFP that when she and eight fellow migrants tried to cross into Croatia, they were treated "like animals" by the police. She alleges that the police officers forced the group to pick up rubbish, poured water into their shoes and groped the women in the group, making obscene noises.
Speaking from a camp in Bosnia, Atefa told AFP, "my breasts are still hurting me…and they did all that with a smile." Atefa told AFP that she left Afghanistan two years ago, after the Taliban seized control.
Another Afghan migrant, 21-year-old Raz Mohammad Saifi, told AFP that he had been assaulted by police at the Croatian border. "When the police caught us, they stripped and searched us, took our mobile phones, money, shoes." He also said that the police set dogs on the group and forced them to cross a river and return to Bosnia.
The men were given new clothes and shoes by residents of the border village of Trzac, reports AFP, and then a local aid group sent a van to take them to a nearby camp in Bosnia.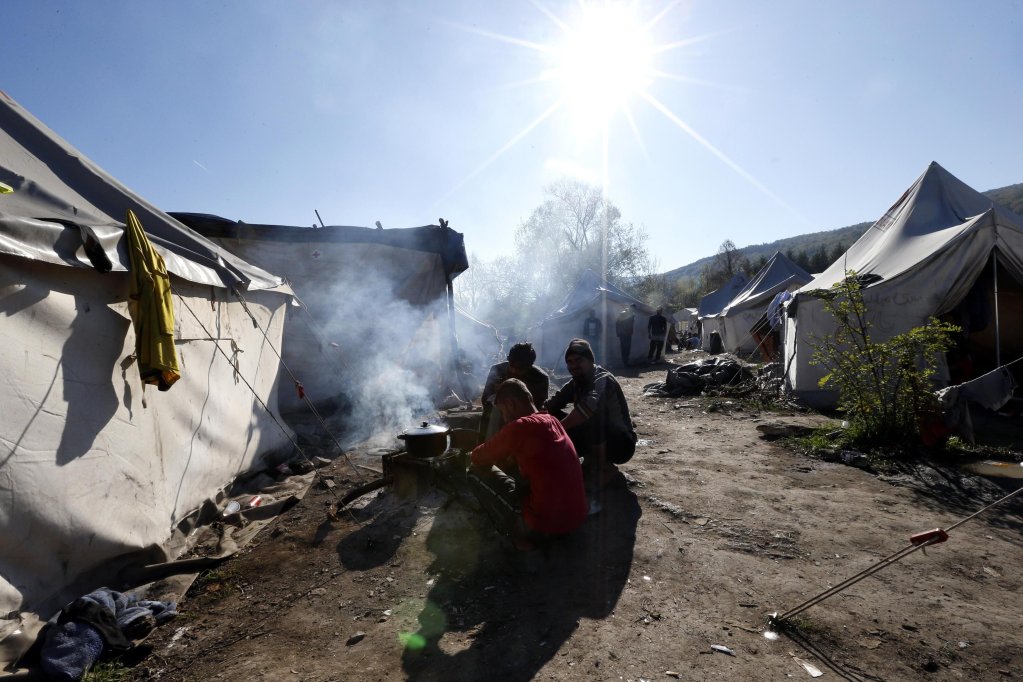 'If I wanted to be a criminal…I would have stayed in Afghanistan'
Despite this treatment, Saifi told AFP he still hopes to make it to France. He said that local people should not fear the migrants. He told AFP: "If I wanted to be a criminal, if I was willing to kill, I would have stayed in Afghanistan."
In 2022, according to the EU border control force Frontex, more than 300,000 migrants traveled along the so-called Balkan route. This was the greatest number since 2015-2016 when more than a million Syrians arrived, many traveling that route, in Germany.
This year, in figures recorded to October, nearly 100,000 migrants have been recorded along this route. Frontex said that the greatest number traveling toward Western Europe via this route are Afghans, followed by Turkish, Moroccan and Pakistani nationals. Many of them attempt to pass through Croatia in order to complete their journey.
The Danish Refugee Council has surveyed migrants attempting crossings into Croatia and found that 2,559 people reported violent pushbacks from Bosnia into Croatia. Some rights groups are worried that increased security at the Croatian border will lead to even more violent incidents.
Also read: Migrants allege 'extremely invasive' body searches at EU borders
Temporary controls 'due to security concerns'
In October, neighboring Slovenia also introduced temporary border checks with Hungary and Croatia. The reason, reported the news agency Associated Press (AP) was "security concerns due to violence in the Middle East."
At the time, the European Home Affair's Commissioner Ylva Johansson said that she was concerned about the number of internal border checks being introduced within the Schengen zone. "Even if it is justified by severe things, internal security or illegal border crossing, internal border controls also hamper free movement," said Johansson. "We need to avoid it."
The Slovenian authorities though said that they feared that members of terrorist and extremist groups in the Middle East were sometimes withdrawing from conflict zones "to avoid the consequences of our actions or even with the intention of jeopardizing our security and stability," reported the STA news agency.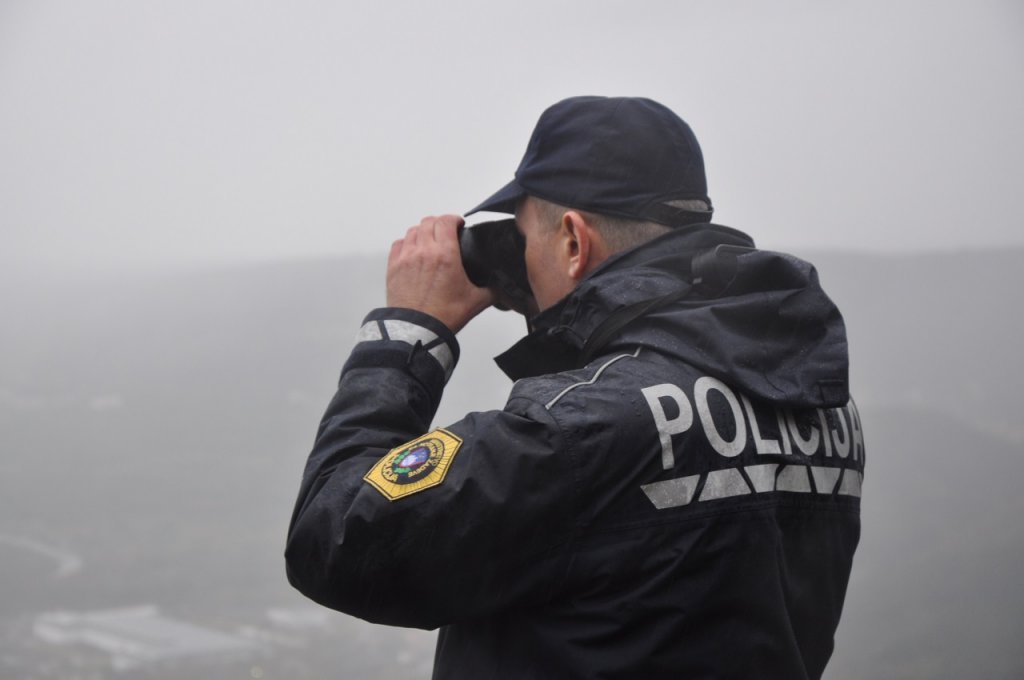 Hungary's Foreign Minister at the time Peter Szijjarto said that he believed the EU's immigration policies were endangering both the physical security and economic prosperity within the bloc. The Hungarian government has taken a hardline on immigration and was one of the first countries on the outer edges of the bloc to build a fence following the numbers of migrants arriving in 2015 and 2016.
11 countries currently operating temporary controls
On Facebook, Szijjarto is reported by AP to have written: "If Brussels does not change its migration police, we could find ourselves where we do not want to be: in an era of Europe torn apart by old borders."
According to the European Commission's Home Affairs website, there are currently 11 countries operating temporary border checks: (Italy, Germany, Austria, Slovakia, Czechia, Poland, Slovenia, Denmark, Norway, Sweden and France.)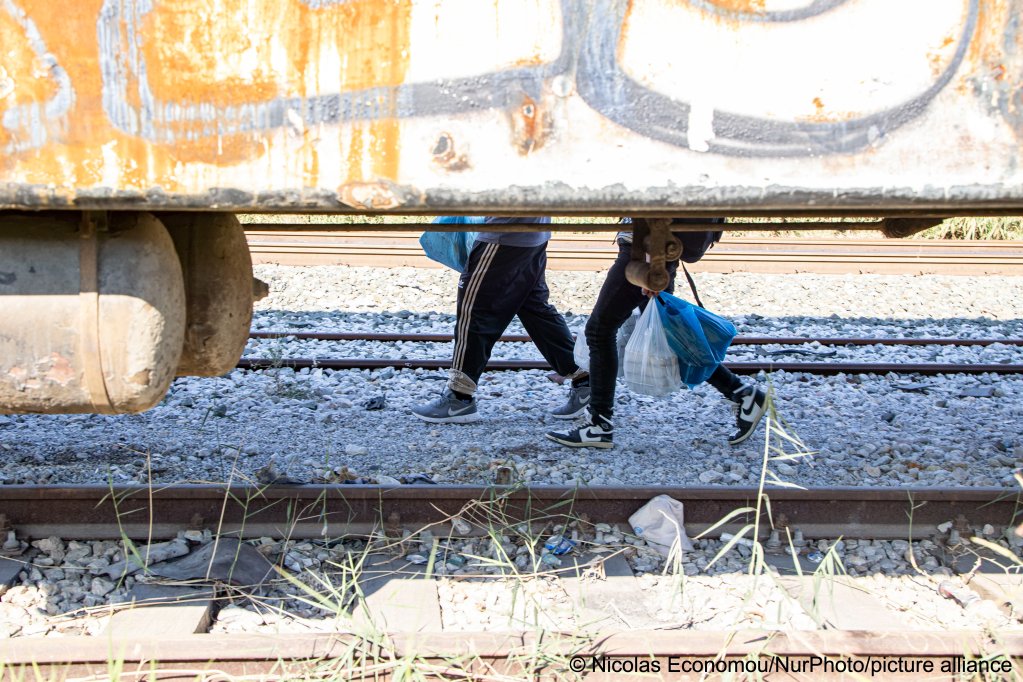 Some of the temporary controls just run for ten days or a month, but have already been renewed several times, for instance Italy's land border with Slovenia. However, others, like controls in Norway, Germany's border with Austria, Austria's borders with Slovenia and Hungary, and the French borders with all its neighbors are due to last well into 2024.
Also read: On the fringes of the EU, civil society persists in helping migrants
Under EU rules, the total period should not exceed six months, but some checks, like those on the French borders, have been almost continuous with countries like Italy since 2015.
Frontex released border crossing figures for the whole of Europe last week (November 15). The figures cover the period January-October 2023. According to the agency, the Western Balkan route is the second most active route this year, although the detection of those crossing that border actually declined by 22% compared to figures from the same period last year. This was, stated Frontex, "in large part due to tighter visa policies."
In total, 97,300 migrants were detected on the Western Balkan route this year. Those arriving via the Central Mediterranean route, towards Italy from the coasts of North Africa though remains the busiest route into the EU, with more than 143,000 people arriving by small boat that way, an increase of 68% compared to the same period in 2022.
With AFP and AP